Throwback to our Interview with Voyage KC Magazine
Today we'd like to introduce you to Kurt Herzog.
Hi Kurt, thanks for joining us today. We'd love for you to start by introducing yourself.
Growing up my dad was a mechanic so it seemed like I was always around cars and trucks. My love of vehicles grew even more dramatically in my teens when I started getting car magazines and my friends and I would always be doing something stupid to one of our cars or trucks. We lived in western KS so what else were we to do? My other love though was music. I had always thought I had a good ear for it and went to school at Full Sail University in Winter Park, FL to get my Associate's degree in Recording Arts. After I graduated, I moved to Nashville, TN to pursue my new "career." After spending about a year working at a studio for free, waiting tables, and being a delivery driver at NAPA Auto Parts, I decided to go back to my automotive roots. NAPA gave me the opportunities to move up within the company and I ended up being with NAPA for over 13 years. I went to a heavy-duty truck parts retailer for another 2 years before landing a job at GEICO insurance as an auto damage adjuster. GEICO really helped me a lot in getting where I needed to be as a person to branch out on my own after 5 years. That is where we are at now with Auto Appraisal Network – Kansas City.
We all face challenges, but looking back would you describe it as a relatively smooth road?
It has never been a totally smooth road. Looking back, could it have been a lot bumpier? Probably, but you don't think about it at the time. You just keep going like you should or are expected to. During the end of my parts and service career and into my insurance career, I struggled a lot with major depression and anxiety. Constantly trying to figure out if "this" was all I was going to do for the rest of my life. You know, the questions come up in your head about "was this where I wanted to be?" or "what are other people expecting of me?" or "is this how my life is supposed to be?" and "why am I not happy with myself?" I feel that no matter how successful you get, you think that there is always more or that you are expected of more. Friends, family, or co-workers always asking if you want to take that next promotion or not. Anyway, I finally got myself out of that space with some help. That is when I knew that I could be my own boss and do what I wanted to do.
As you know, we're big fans of Auto Appraisal Network Kansas City. For our readers who might not be as familiar what can you tell them about the brand?
First off, you should know that appraisals are needed more than you think. Some of the most cost-worthy appraisals that we do are for diminished value and total loss (pre-loss value). The reason being is that most people don't know all of their options they can use to help them during the process. The insurance companies like to move the process along as quickly as possible and don't always tell the claimants (people that were not at fault) that they can even get diminished value, or they give you a low value (claimant or insured) after totaling your vehicle. Having worked on the insurance side, I know how it goes. It's not that the insurance companies are cheating you, it is just that they don't give you all of the options unless you ask. Other than that, we also specialize in Pre-Purchases inspections, Customs, classics, motorcycles, watercraft, and RV's. You sometimes need an appraisal on these for getting proper insurance, getting financed, going through a divorce, bankruptcy, or even estate planning. What sets us apart from other appraisal companies is that all of us around the nation are true "car guys" and not just number crunchers. Being nationwide is also a great tool for being able to keep consistency for the whole company and not just one franchise.
Where do you see things going in the next 5-10 years?

It is only going to grow. As vehicles get more expensive and option lists continue to grow there will always be a need. The biggest changes or trends in the industry right now is that the classics are growing in age which brings in a new era of classics (80's and 90's) that a few years ago wouldn't have been worth nearly as much. We are always going to be evolving constantly just as the auto industry will.
Pricing:
most appraisals start at $375
Contact Info:
Email: kurth@autoappraisalnetwork.com
Instagram: @autoappraisalkc
Facebook: @autoappraisalkc
Twitter: @autoappraisalkc
Auto Appraisal Network®-Kansas City specializes in appraisals for classic, custom and collector vehicles, including cars, trucks, SUV's, motorcycles, boats and personal watercraft. We do appraisals for insurance policies and claims, such as diminished value and total loss, probate, bankruptcy, divorce, financing, fair market value and pre-purchase inspections.
Our appraisals are certified and accepted by the legal system, insurance companies and financial institutions. When you need an accurate, fair assessment of the value of your ride, you need Auto Appraisal Network®-Kansas City. Call (816) 290-6536 to schedule your appraisal today.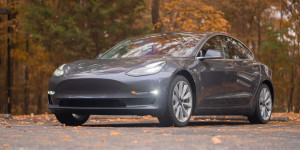 Electric Vehicles Pros and Cons
How "clean" are electric vehicles? The reality may surprise you.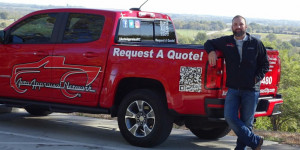 Turn signals, are we using them as much as we should?
Sometimes it seems as though turn signals have gone by the way side. Do you still use them?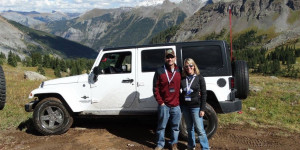 Throwback to our Interview with Voyage KC Magazine
Auto Appraisal Network of Kansas City was recently featured in Voyage KC Magazine. Meet owner, Kurt Herzog- The man shaking up the auto industry in the Kansas City area.